The e-SV vertical multistage pumps are highly reliable and technologically advanced multipurpose pumps. They are capable of meeting the requirements of a wide variety of users and are available in many different designs. The e-SV range includes eleven sizes with nominal capacities 1-3-5-10-15-22-33-46-66-92-125 m³/h.
All pumps ≥ 1.5 kW are equipped with IE3 motors and the metal parts contacting pumped liquid are made of stainless steel.
State-of-the-art, best-in-class hydraulics, combined with IE3 motors, provide the lowest operating costs.

Centrifugal pumps of SS AISI 304 – SVF series

Centrifugal pumps
SVG series

Centrifugal pumps of SS AISI 304 – SVH F series

Centrifugal pumps
SVH G series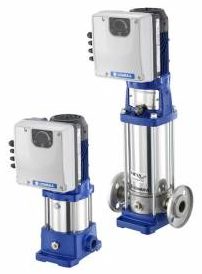 Centrifugal pumps
Smart SV E series

Centrifugal pumps of SS AISI 304 – SV T series

Centrifugal pumps of SS AISI 304 – SV R series

Centrifugal pumps of SS AISI 316 – SV N series

Centrifugal pumps of SS AISI 316 – SV C series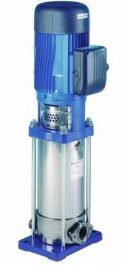 Centrifugal pumps of SS AISI 316 – SV V series

Pump of SS AISI 304 and
AISI 316 – SVI series
Contact us any time. It will take a couple of minutes
We deliver only the highest quality equipment of the European standard for the development of your business